KTS Concentrates 10 ml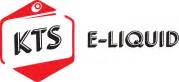 Tihomir, the founder, creator and the owner of the KTS CROATIA said:
There is a kind of magic that happens when vapers decide to create new flavors for other vapers.
I was a vaper way before I even thought of making my own brand of e-liquids - and that is exactly what makes our liquids so special.
They are produced by someone who uses them on a daily basis and who knows that if you want
to vape every day, they need to taste not only fine, but great!
However, the fact that I thought my liquids were great wasn't quite enough.
I had to make sure that the other vapers were going to like them as well, so we started testing them within our vape community in 2012.
At the end of that year, my wife and I started a business of selling our liquids and it slowly grew on the Croatian market during 2013.
Soon, it wasn't just my wife and I mixing and selling juices - it was a real business with several employees.
The next big step for us happened in 2015 when we started wholesale and expanded to other markets besides the local one.
Our juices became available in countries such as Germany, Switzerland, Serbia, Bosnia and Herzegovina, Czech Republic, Ireland, Hungary etc.
Currently, we are really focused on the German market and we have presented our liquids in a number of vape expositions, such as the one in Dortmund, Oberhausen and Stuttgart.
Thanks to our popularity in Germany, later this year we plan to open a company there as well as a number of stores all over the country.
Our e-liquids follow all of the TPD regulations and we offer not only ready-to-vape juices, but also a variety of flavor concentrates, nicotine shots, and nicotine bases.
We are constantly working on developing the new mixes and the new e-juice series for people who are tired of vaping the same old thing over and over again.
After all, our first priority is to make our customers satisfied and we
always try to look on our products from customer's perspective.
That has been proven to be the best approach, because in a long run, happy
customers are the key to a thriving business so it is our obligation to always
do the best we can.